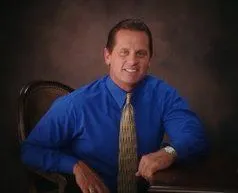 Dr. Harris has lived in Antioch since 1976. He attended local elementary schools and graduated from Antioch High School in 1984. He was very active in local sports including wrestling, baseball and football. He graduated and received his doctorate in Chiropractic from Life Chiropractic College West in 1992. Dr. Harris became a Certified Industrial Examiner in December of 1996, a State appointed Qualified Medical Evaluator in November of 2002, and became certified in Whiplash and Brain Injury and Traumatology in September of 2004. He is on the National Registry of Certified Medical Examers to perform Department of Transportation (DOT) physicals. He is a member of the Contra Costa Chiropractic Association as well as the California Chiropractic Association.
Dr. Harris began his practice opening Deer Valley Chiropractic in 1993 and has made his professional purpose to make his patients as pain free as possible and help them achieve a higher level of health and wellness. He integrates several cutting edge adjustive techniques coupled with spinal rehabilitation, exercise and stretching programs into a dynamic treatment paradigm. Dr. Harris' treatment protocol has been proven to be very successful for over 20 years and for thousands of his patients who have suffered from several diverse medical conditions and injuries.
Come experience Dr. Harris' approach of freeing you from chronic pain and allow you to achieve, enjoy and maintain optimum health and wellness. We, here at Deer Valley Chiropractic, want to make a difference in your life!